2017 Barn Hunt National
The 2017 Barn Hunt National will take place September 15-16-17, 2017, at Myers Park Equestrian Center in McKinney Texas, hosted by the North Texas BarnHunters. The National is a non-regular event where the best of the best in Barn Hunt are tested on a series of courses over three days to achieve Gold, Silver, and Bronze medals in Grand National, Games, and Versatility.
In order to enter the Barn Hunt National, each dog must have attained a title of Senior or above on or before April 30, 2017. The National opens June 1 and closes July 31. There will be a staged opening with preference given to Master, then Senior dogs.
ANNOUNCEMENT—Because we were able to raise the entry limits this year we have some room for dogs with Open titles at the 2017 BHA National to be held in McKinney, TX September 15-17. Effective immediately, you can mail entries for dogs who earned their Open title by April 30, 2017. Entries for dogs with Senior and above titles will receive priority until July 21, 2017. Entries for dogs with Open titles will be held, in the order received, until July 21st. You will receive an email letting you know that your entry was received and official entry confirmations will go out starting July 21st. This event will close to all entries on July 31st. A revised Premium will be uploaded shortly. If you have any questions please contact Pam Opanowitz.

North Texas Video on the facility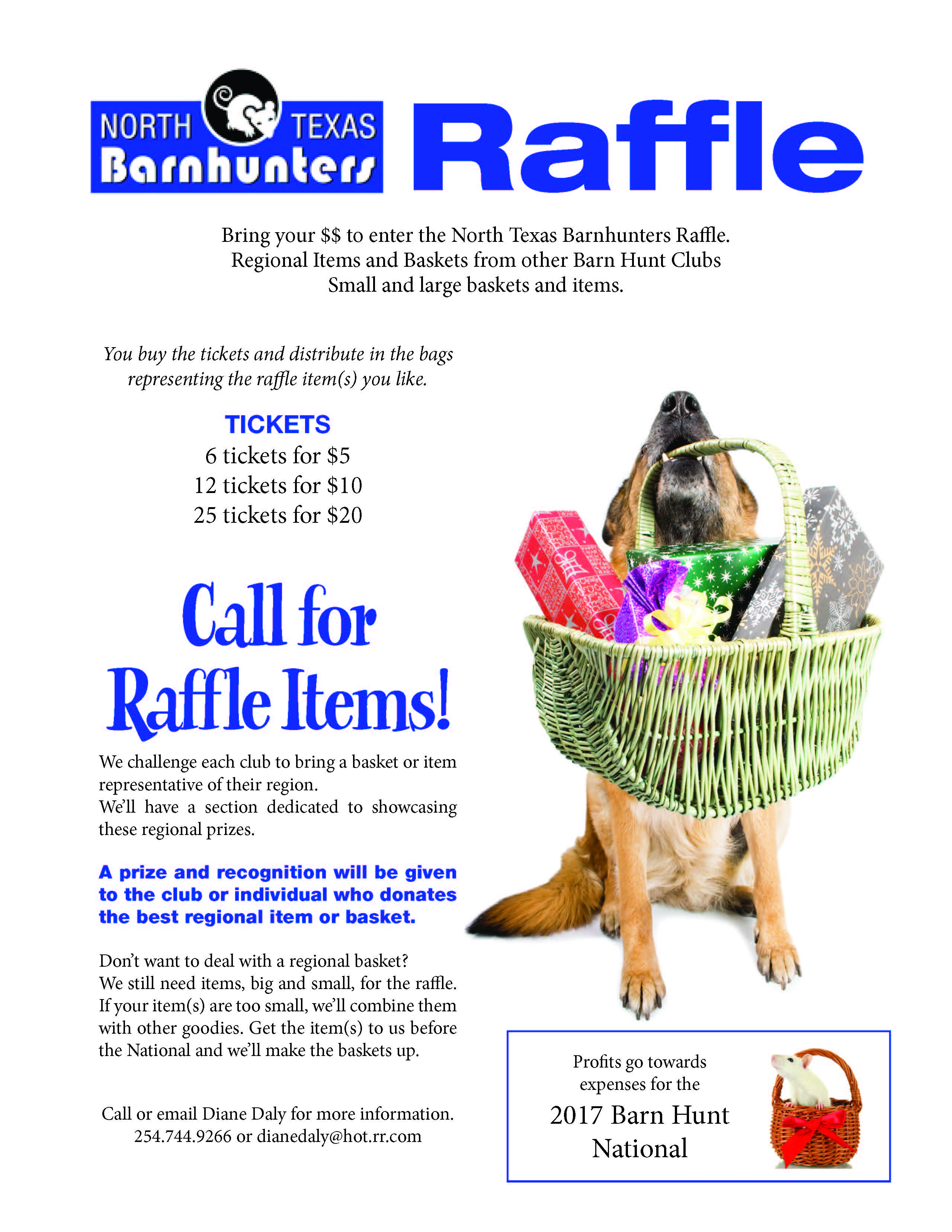 Judges
Judges class assignments TBA
Wally Quinn - Washougal, WA: Course 1 Chief Judge, Course 2 Split Judge, Relief Judge Course 4
Darla Lacey - Acworth, GA: Course 2 Chief Judge, Course 1 Split Judge, Relief Judge Course 3
Mark Shaw - Allen, TX: Course 3 Chief Judge, Relief Judge Course 1, Relief Judge Team
Liz Carter, Sparks - NV: Course 4 Chief Judge, Team Timing Judge, Relief Judge Course 2
Karen Cummings - East Syracuse, NY: Team Judge, Hurdles Judge (Saturday), Relief Judge Hurdles (Sunday)
Janet Picard - Fresno, CA: Team Judge, Hurdles Judge (Sunday), Relief Judge Hurdles (Saturday)
Annual Awards Banquet
The 2017 Annual Awards Banquet will be held off site at Our Savior Lutheran Church, 2708 Virginia Parkway, McKinney, TX. Reservations are limited to 100 and are selling fast. To sign up for the banquet and purchase tickets log in to the Register and click Tickets. Each ticket is $25 and the meal will be Mexican from Ernestos.
Host Hotel Information
The Host Hotel is La Quinta, 6501 Henneman Way, McKinney, TX 75070,  (972) 908-2370
NOTE: The host hotel's blocks are full and they are nearly out of rooms for the date of the National so cannot extend our block. We have secured a block of 20 rooms (15 doubles, 5 kings) at La Quinta in Allen. The phone number is 214-667-6772 and​ the block name is Barnhunt 2017. The rate is $95 per night.
A full listing of other available hotels in the area will be posted very soon.
National Committee
Trial Chair: Pam Opanowitz
Awards: Lori Henderson
Trial Secretary: Pam Opanowitz
Trial Secretary Assistant: Kaylynn Steffen
Equipment Manager: Mark Shaw
Chief Rat Wrangler: Traci Murdock
Hospitality: Carrie Atkinson
Volunteer Chair: Don Beisert
Judge Selection Panel: Mark Shaw, Pam Opanowitz, Traci Murdock, Don Beisert, Robin Nuttall (Consultant)