2018 Barn Hunt National
The 2018 Barn Hunt National will take place September 14-15-16, 2018, at Myers Park Equestrian Center in McKinney Texas, hosted by the North Texas BarnHunters. The National is a non-regular event where the best of the best in Barn Hunt are tested on a series of courses over three days to achieve Gold, Silver, and Bronze medals in Grand National, Games, and Versatility.
In order to enter the Barn Hunt National, each dog must have attained a title of Senior or above on or before April 30, 2018. The National opens June 1 and closes July 31. There will be a staged opening with preference given to Master, then Senior dogs.

North Texas Video on the facility
More info coming soon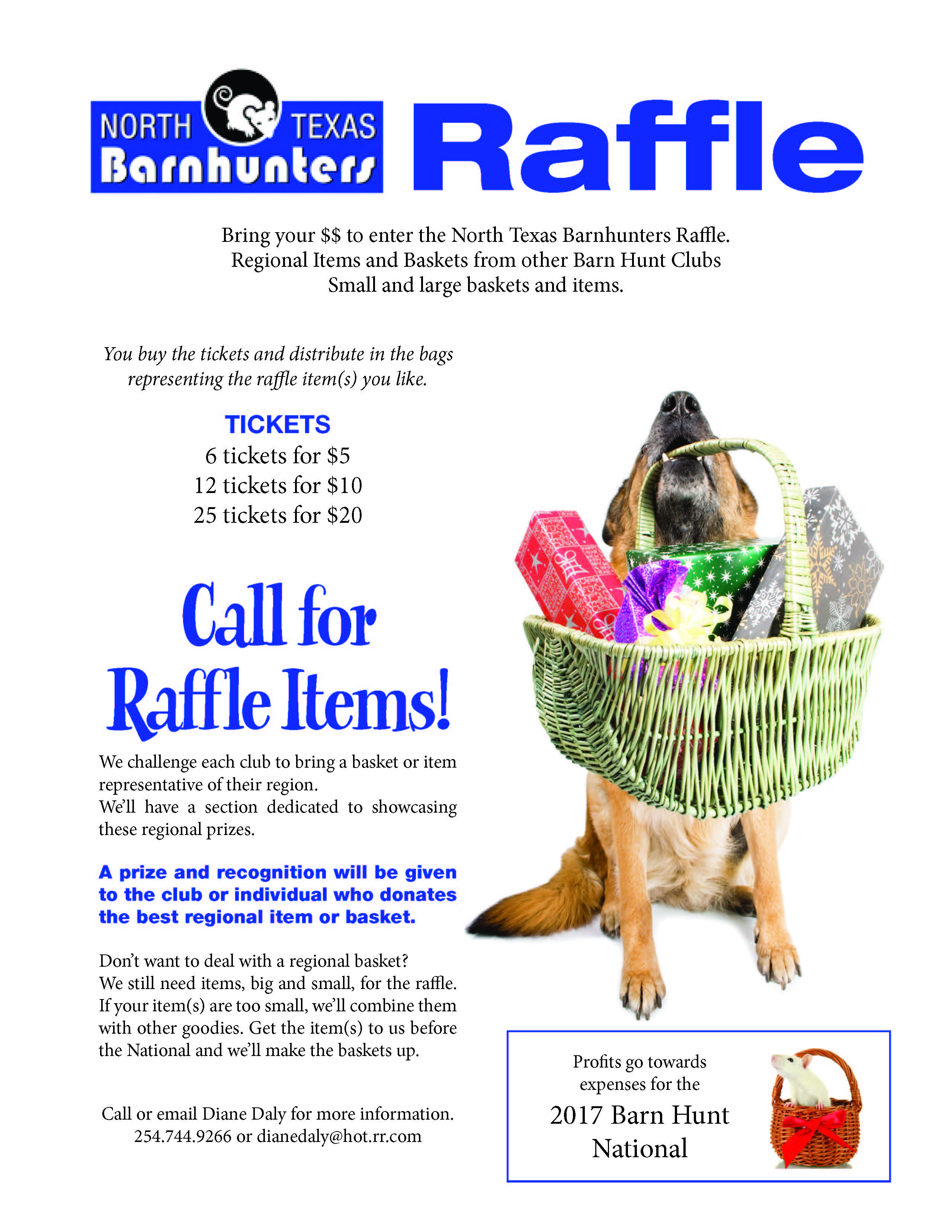 Judges
Judges TBA
Annual Awards Banquet
More information soon
Host Hotel Information
More information soon
National Committee
Trial Chair: TBA
Awards: TBA
Trial Secretary: TBA
Trial Secretary Assistant: TBA
Equipment Manager: TBA
Chief Rat Wrangler: TBA
Hospitality: TBA
Volunteer Chair: TBA
Judge Selection Panel: TBA